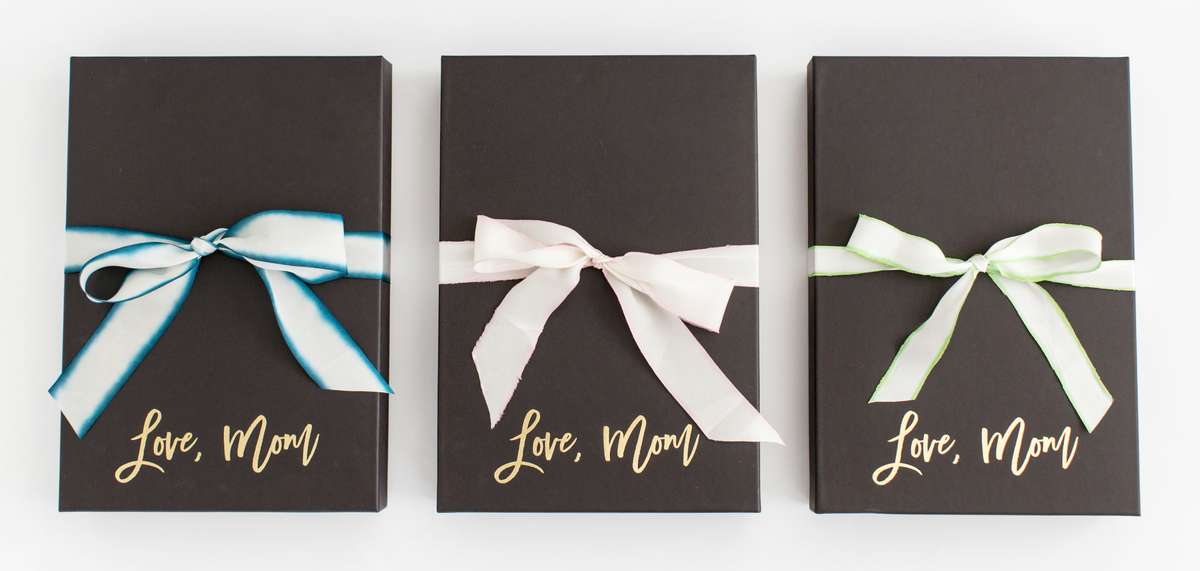 Being a mom is no joke. Every day is a whirlwind of diapers, toys, tears, laundry, and laughs.
And you want to remember every moment of it.
You thought you would capture your baby's every move on camera, and preserve each important date in a perfectly ­styled scrapbook. Don't worry, we thought so too.

Life gets busy when you're raising babies! All the diaper changes, grocery lists and doctor appointments fill our days and minds, preventing us from creating those perfect scrapbooks that we imagined our children pouring over one day.

Those big moments, like when they crawled for the first time, and sat, and walked, end up scribbled on scraps of paper, and the pictures sit unused on your smartphone.

We created the Love, Mom keepsake box with you in mind. Scrapbooking isn't for everyone, but capturing memories is. There's nothing like a handwritten letter full of all those mom feelings that come through all the stages of your little one's life.

We realized that what we really wanted was a way to save and share intimate, detailed stories with our children.

So we decided to ditch the scrapbook, and pick up a pen.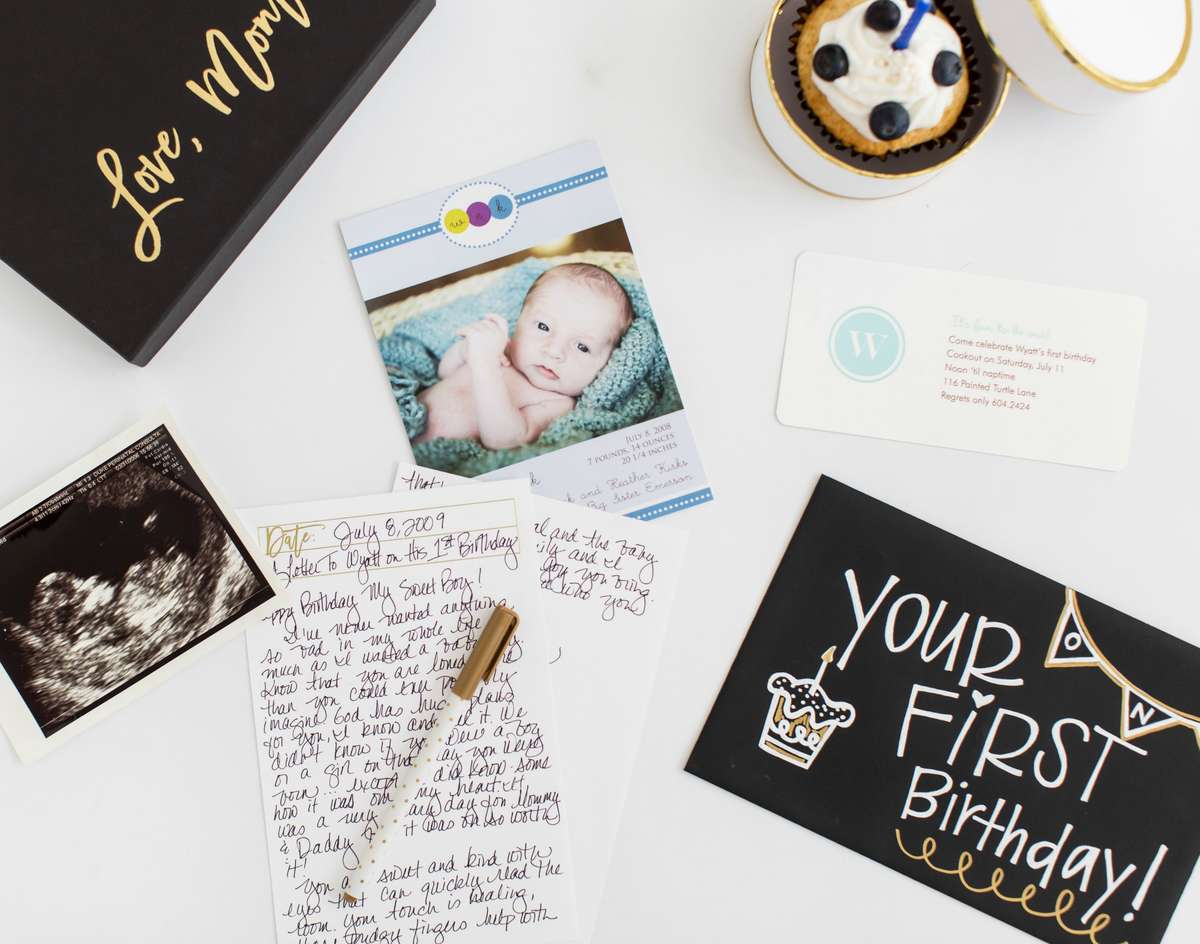 What if you took the time to record each year on luxurious paper, sealed it in a beautiful envelope, and kept it in a safe place with the photos and souvenirs that bring each memory to life?

Think about it, just for a second. All of these cherished memories safely tucked away and tied with a silk ribbon. A box of handwritten letters, ready to be shared with your child on his or her 18th birthday. How you felt, what you experienced together, the highs, the lows, and every significant moment in between, captured in ink.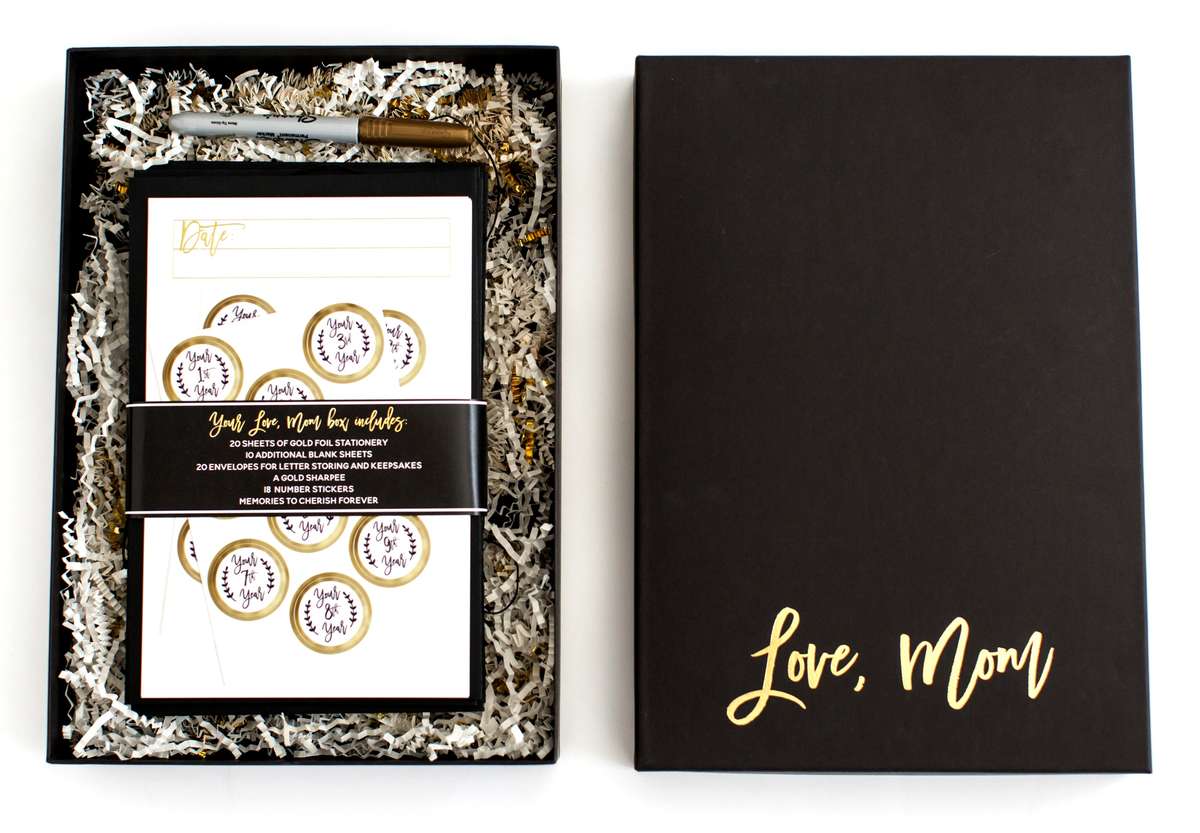 The Love, Mom keepsake box is just that – a vessel for 18 years of your most important moments, all carefully documented on your child's birthday. Ready to be given to your baby when they're all grown up. Imagine your special, not­ so ­little ­anymore someone reliving a little bit of the magic!

Every Love, Mom box is really an all ­inclusive kit, ready for you to start pouring memories in immediately upon arrival on your doorstep.
What's included in my Love, Mom keepsake box?
Gold foil­ stamped stationery (18 sheets)
Plain stationery for longer letters (10 sheets)
String tie envelopes for each year, large enough to fill with stationery, photos and small keepsakes (18 envelopes)
18 envelope stickers for every year
1 gold metallic Sharpee to decorate envelopes for other occasions
Gorgeous, durable archival box, with L ove, Mom stamped on the end for stacking (1 box)
Topped with a luxurious silk hand­dipped ribbon in pink, blue, or green (1 ribbon)